This awesome Grand Theft Auto V template is available for free download from within the community once you have downloaded our launcher creator software.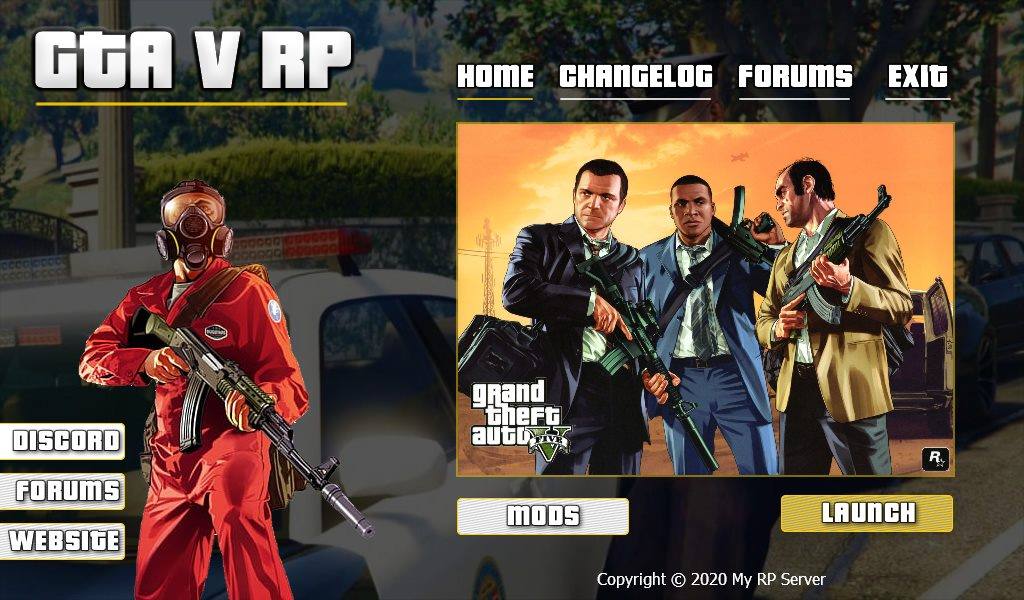 This launcher template features many buttons including a Launch Button which connects directly to your FiveM server. It also includes a Mods button and several buttons to the left including a Discord button to connect directly to your Discord server, a forums button which links directly to the website forums and a website button taking the user to the main website.
Navigation Buttons
This launcher template can quickly be turned into a multi-page launcher by using the buttons at the top of the design. These buttons include Home which takes the user back to the main page of the launcher, a changelog button which takes the user to a page showing the changelog for the FiveM server and/or the launcher. Another forum button linking directly to the forums and an Exit button to quit the launcher.
This template is available for free download when you have downloaded our software and is completely customizable. You can edit this template to fit your needs and change things about where you want.
This launcher template is perfect for any GTA RolePlay FiveM server.